Video Games are Good (for the Economy)?
By
robo24wolverine (1258956342|%a, %b %e at %I:%M%p)
As we get closer to Thanksgiving, we find ourselves expecting the holiday season that comes right after. People celebrate the holidays, and most do have gift giving occasions for this time of year. Children all around the U.S. expect their presents from Santa Claus (or not him?) to be there. This is making economists hopeful about one particular industry: the video game industry.
So apparently the economy is in a slump. Not sure if you'd heard about this, so I thought I'd fill you in. Therefore, many expect this holiday season to not be as impactful as others before it. It seems that every year this industry booms for the holidays, as children want the newest video games on the block, or they wish to upgrade the old consoles they have to newer, better ones. However, this year may be different…
Console Price Cuts
In preparation for this economy-worsened holiday season, console developers have decided to drop their prices. This move is a wonderful one in my opinion. Saving $100 makes it much more manageable to buy a new console for your son or daughter (or yourself?). All three console developers did some kind of price cut on their consoles:
*Microsoft Xbox 360 Old: $400 New: $300 (Elite version prices. $100 discount on other models)
*Nintendo Wii Old: $250 New: $199
*Sony Playstation 3 Old: $400 New: $300 (and released PS3 slim)
Games
Besides the savings on the consoles, we have recently had a huge boom in the awesome game market. In the past couple of months, we have seen games that were hugely anticipated, particularly for the Xbox 360 and the PS3. Users of these consoles, while they may not be wishing for the consoles themselves because they already have them, will most likely want at least one, if not more (or ALL) of these games. And there's plenty for everyone to pick from:
Shooters
Shooter fans and regular gamers will love what is being called the greatest release in video game history, Modern Warfare 2. Also, they might enjoy Halo: ODST, follow up to one of the most played online games in console history, Halo 3.
Sports
Sports fans can choose whether they want to play football or futbol. With (kinda) recent releases of Madden NFL 10, NCAA Football 10 and FIFA 10, gamers have their pick of whether they want to play in the gridiron on the collegiate or professional ranks, or to score goals with their favorite players on either their favorite club team or their favorite national team. Of course, other sports fans can enjoy their favorite sports with the latest installments in EA's NHL and NBA Live franchises.
RPG/Action/Adventure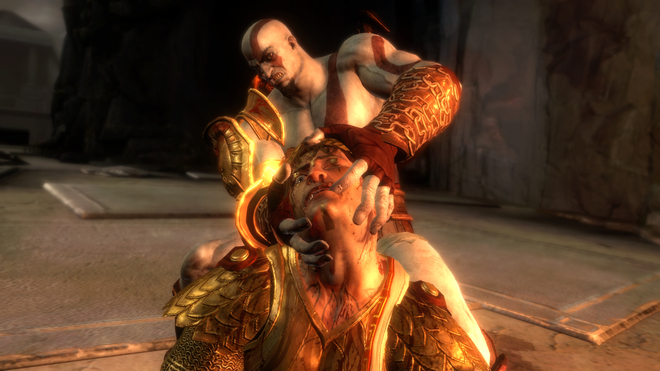 Role-playing and action/adventure fans got their taste of excitement with the release of Dragon Age: Origins and Assassin's Creed 2. The first one is probably the best RPG to date on the current-gen consoles, where you can explore a massive world and go on all sorts of quests, while the second one expands on its prequel, bringing Renaissance Italy to life as you go around killing people in really cool ways. And this is just for Xbox 360…don't even get me started on the release of God of War 3 for the Playstation 3.
Music
Music game lovers get the newest Rock Band, Guitar Hero and DJ Hero installments. These are actually very good for the industry when users are new to the franchise, since there are additional revenues to be made on the peripherals such as the guitars, drum set and microphone, as well as the DJ board for DJ Hero.
Conclusion
It should be very interesting to see how this economy affects the industry. These games have had very successful launches, so hopefully this will reflect in the holiday sales. There is definitely big potential for the industry, but it is all dependent on consumer expectations. I believe that it will be a good holiday season, which will provide a much needed boost in the economy.
page revision: 13, last edited:
27 Nov 2009 19:14